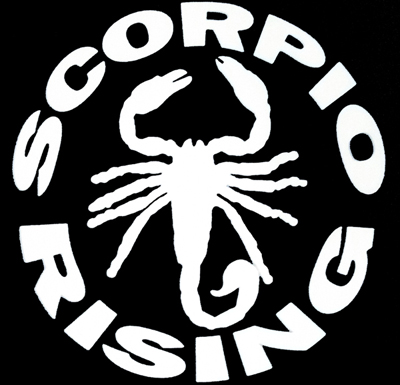 SCORPIO RISING SHOW DATES:
Bandsintown
*********





Check out some of our poster archive below: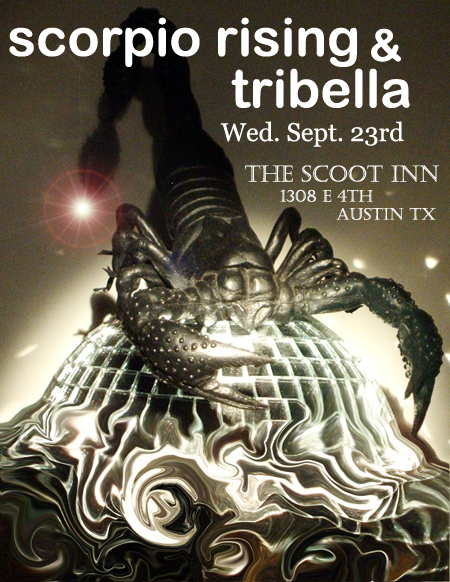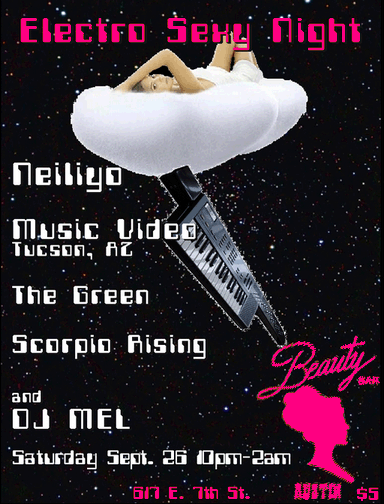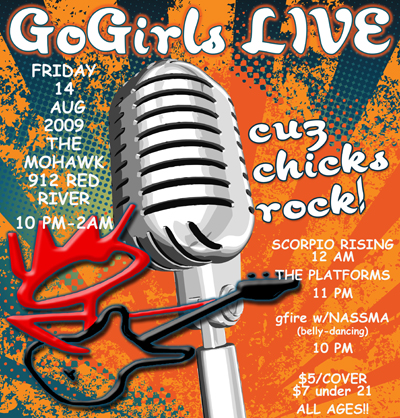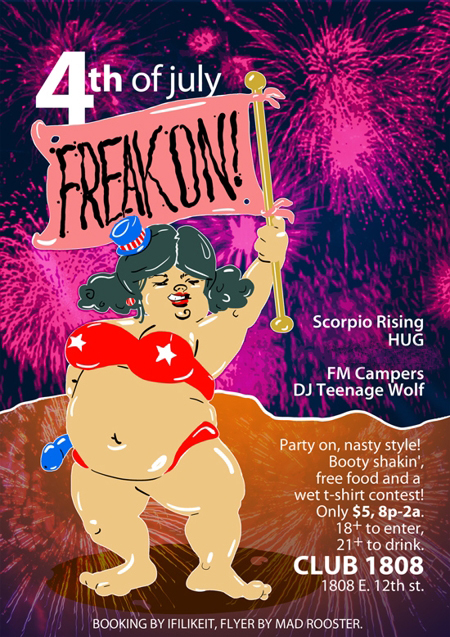 Get advance tickets at www.frontgatetickets.com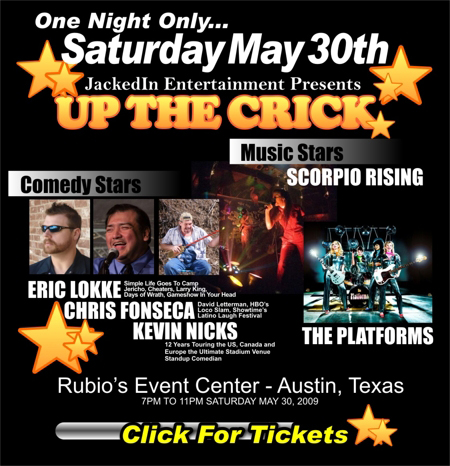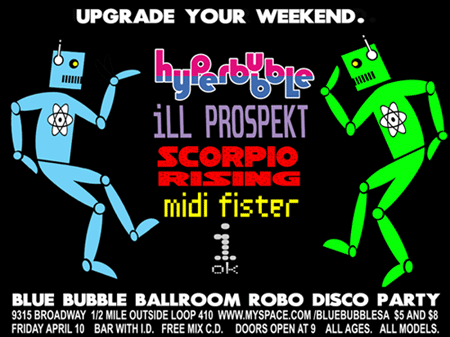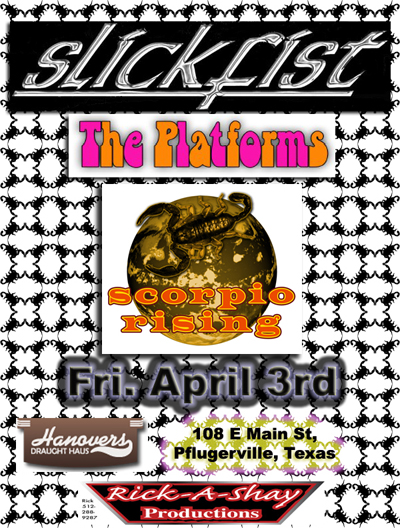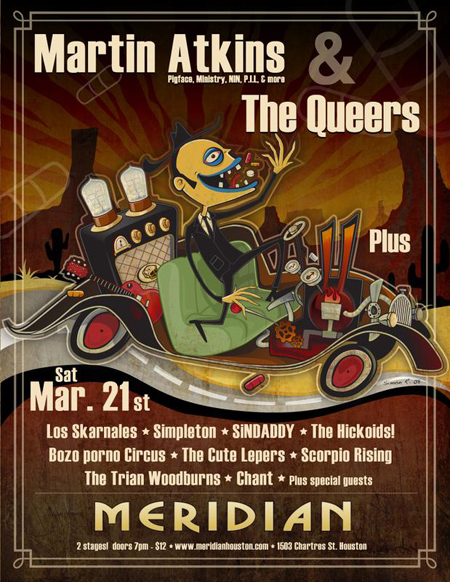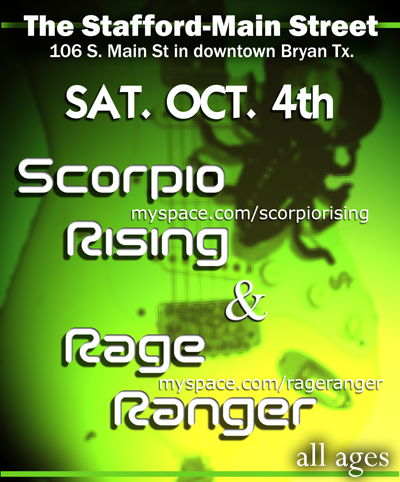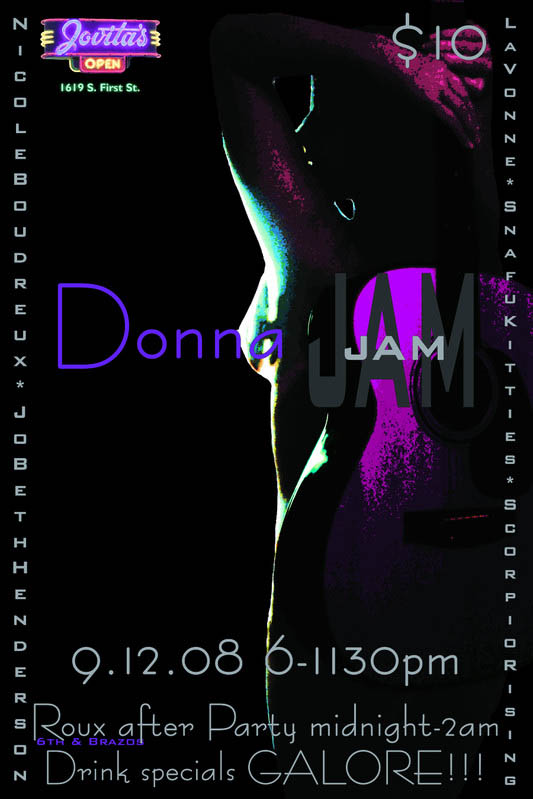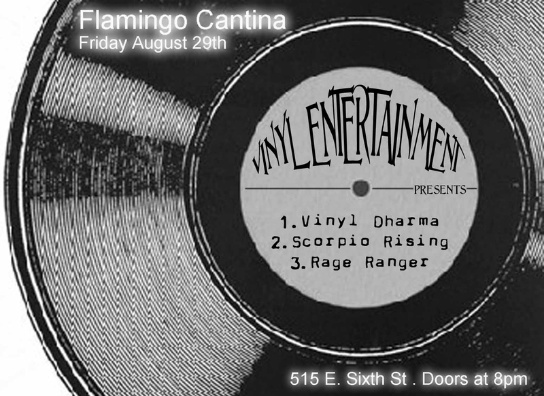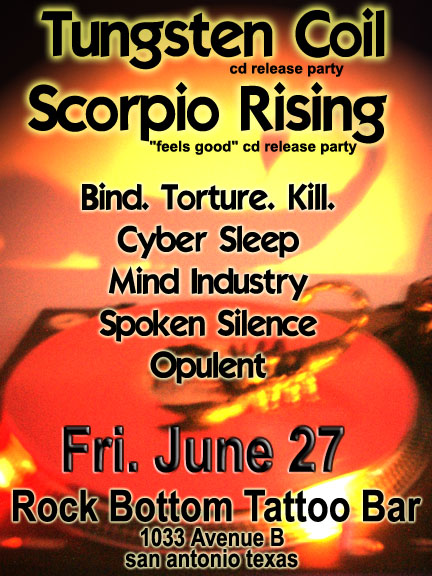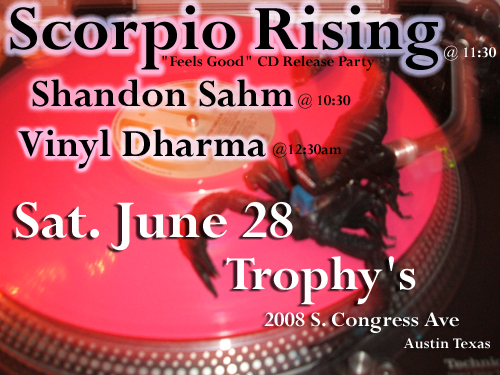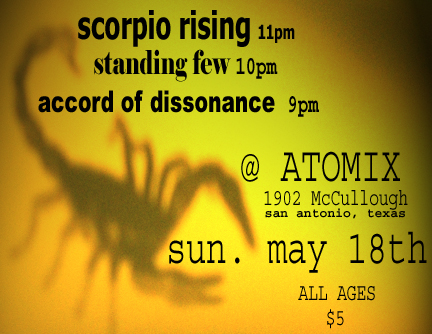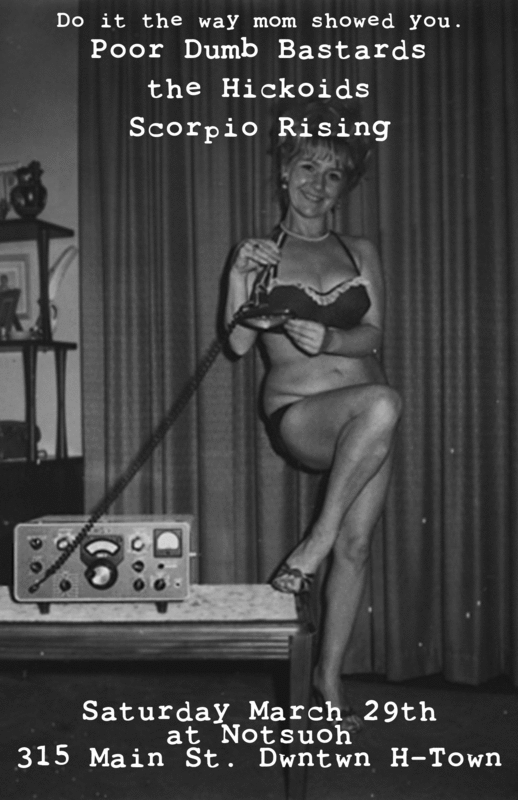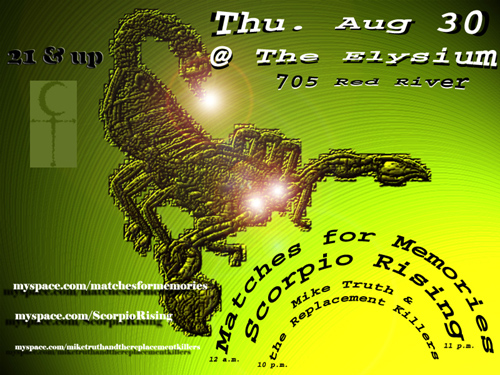 Central Texas State Fair
at the Bell County Expo Center
Belton, Texas
301 West Loop 121
Belton, Texas
Saturday, Sept. 1, 2007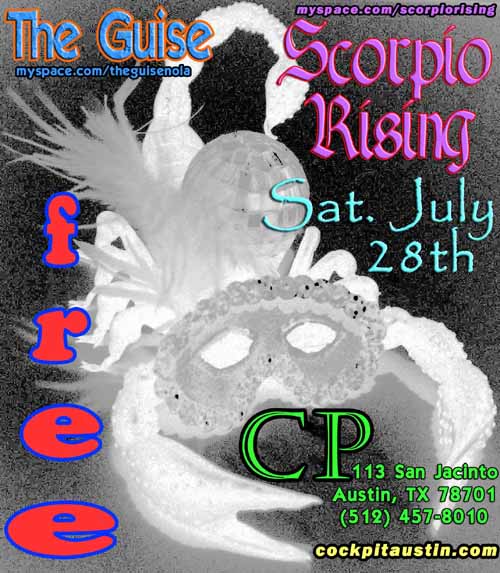 INDIE INVASION AT Sam's Burger Joint





Sat. May 12




Eeyore's BDay Party 2007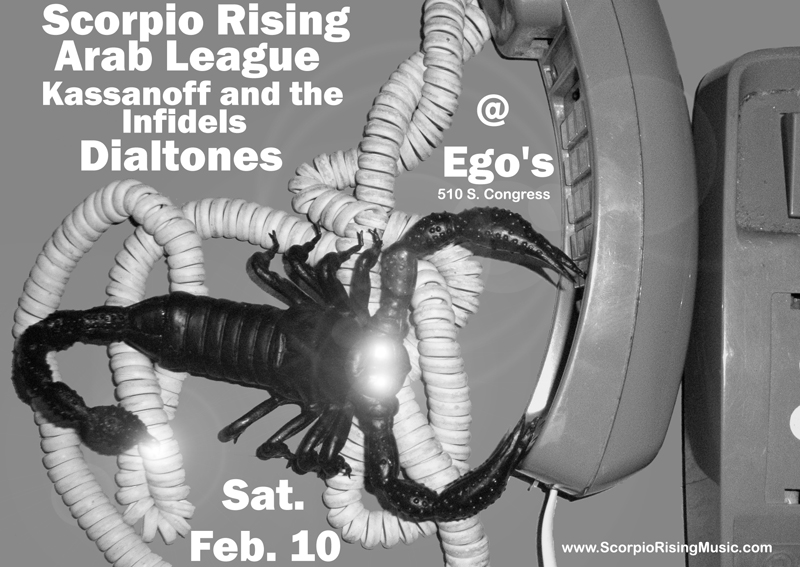 Ruta Maya International Headquarters








Iron Gate Studios
2205 E. 5th St., Austin Tx
Saturday, October 21, 7:30pm
512.917.3684
Iron Gate Studios is announcing a Final Art Party & Fundraiser.
After three wonderful years of being a part of the east side arts revolution,
Iron Gate Studios will be closing the doors in December. In honor of the departure from
the art scene, they will be throwing a huge celebration & benefit. Please join us to honor
the time in the community. Iron Gate Studios have done so many wonderful things
in Austin, and could not with out you- "we want this to be the biggest,
best party we've had!"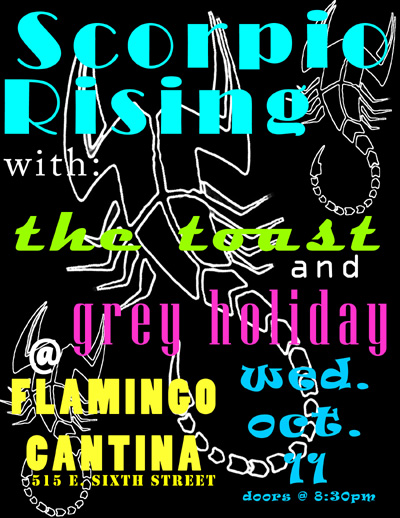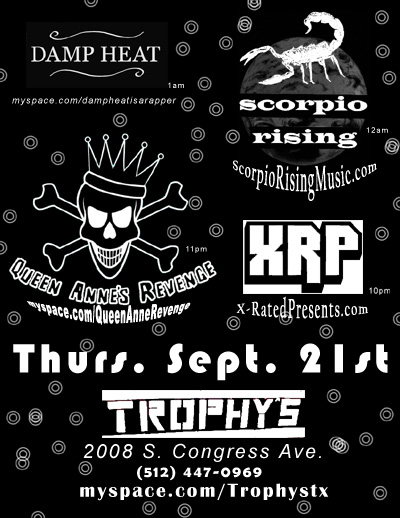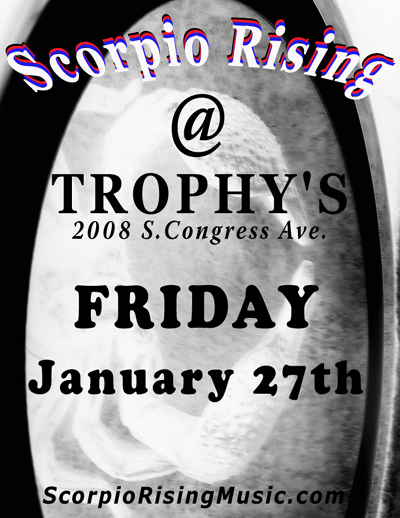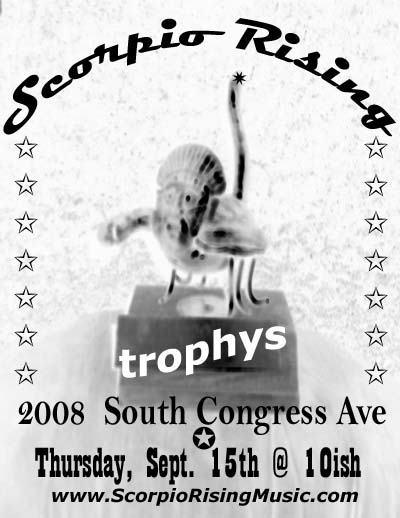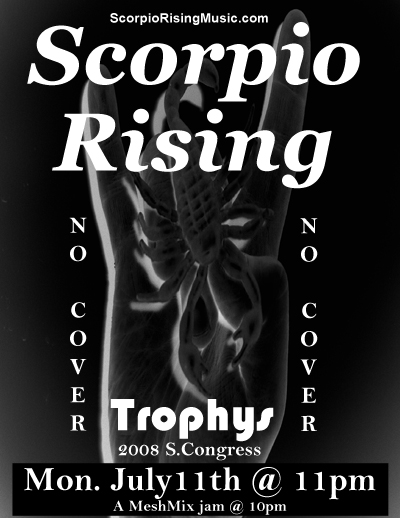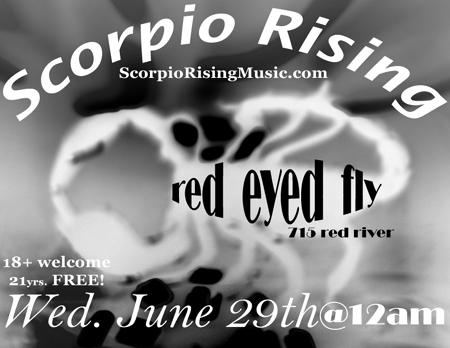 ED FEST @ the RIVER in Garfield
Sat. May 21st kegs tapped @ 10am!
we jam @ 6pmish

go to steet Man-o-war-look for green gate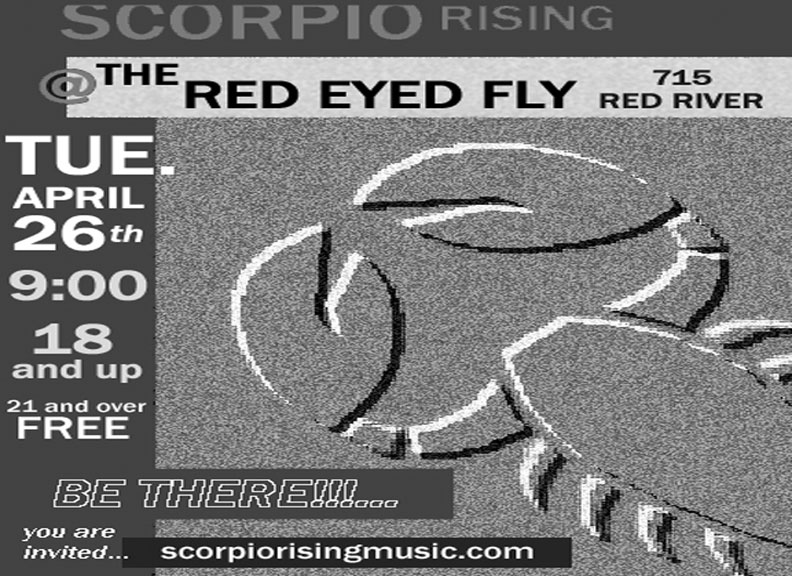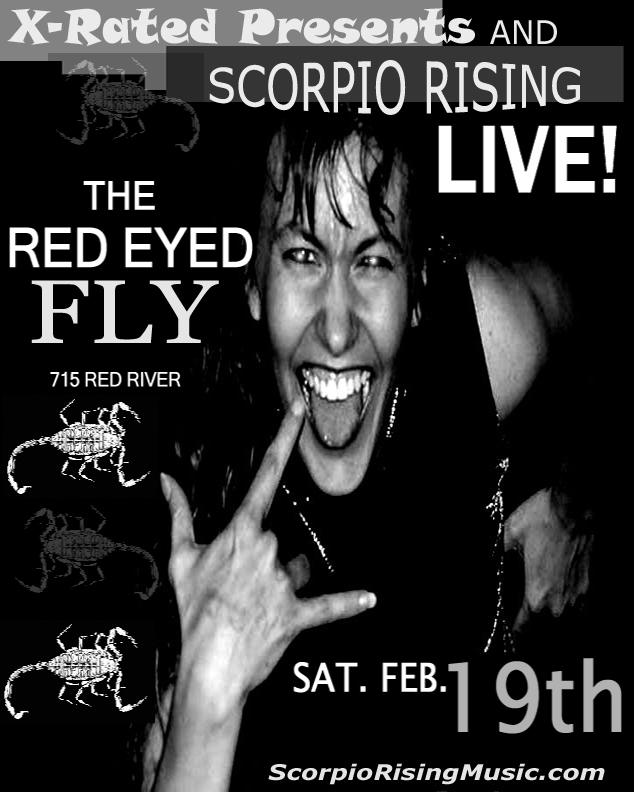 "FONT>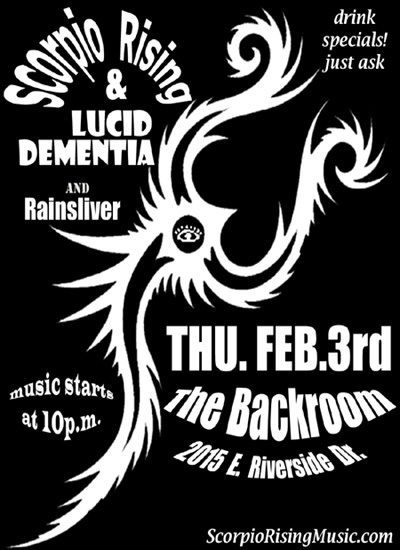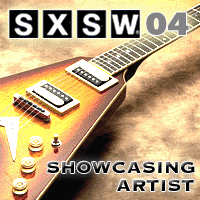 FREE Mp3z from our newest release "Vain Bastard"
Download or stream "Get it Up" and "Millennium Disco"!








*T-Shirtz * Cdz&Mpz * Myspace * Bioz * Newz * Reviews&Quotes * Vidz * Linkz * Snapz * Showz*
BOOK US INFO